What's Pocket WiFi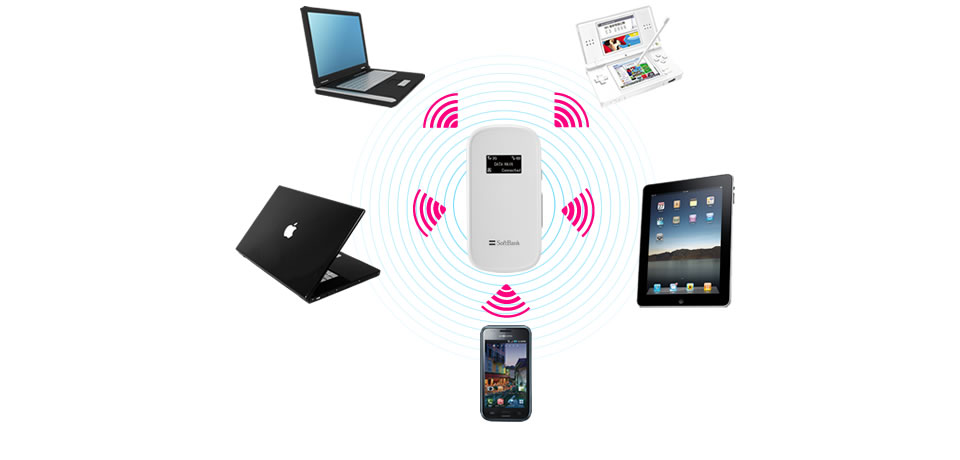 What is the Rental Plan and how does it work?
It is the rental of a service that allows connecting to the internet from your computers, smartphones and tablets.
It is an Unlimited (only in Japan) or limited capacity service allowing access to the internet with a flat rate rental fee.
What is a pocket WiFi Router?
A Pocket WiFi router is a battery power mobile router which enables Wi-Fi-enabled devices to connect to the internet via the mobile network
All our devices are IEEE802.11 compliant.
All our devices support 5 WiFi-enabled devices simultaneously
Your computer will need to be configured to access the device on first use.
A WiFi/Cellular device is susceptible to radio and/or electrical interference and as such the quality and speed of connection may vary from location to location and by the number of devices connected at any one time.
Pick up in Japan
Pick up in Australia
Pick up in Japan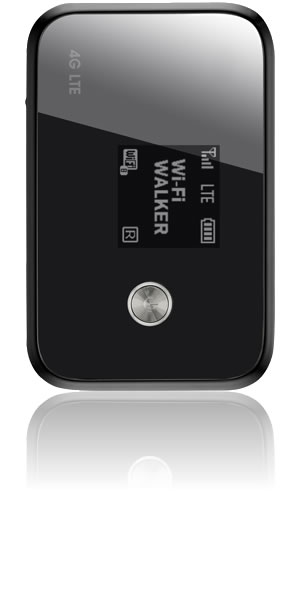 Model
HWD11
Connectable with 10 devices.
Telephone Carrier
au
Size ( L x W x H )
103mm x 66mm x 14.5mm
Speed
Download:75Mbps(LTE)
Upload:25Mbps(LTE)

Connection Method

Wi-Fi(Wireless LAN)

Wi-Fi Mode

IEEE802.11b/g/n

Cost of Loss or Damage

Modem $500

USIM Card $50

Charger $50

Connectable Area
 See Service Area
Stand-by Time
about 500 hours
 Working Time
about 8.3 hours
Pick up in Australia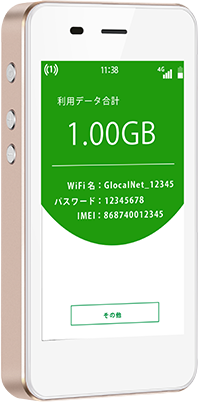 Our WIFI is connectable up to 5 devices at the same time in 100+ countries ! You do not need to care about the OS or connectable area.
Model
GLOCAL NET
Connectable with 5 devices.
Telephone Carrier
Check our Service Area
Size ( L x W x H )
117mm×63.8mm×20.9mm
Speed

Download:150Mbps
Upload:50Mbps

Connection Method

Wi-Fi(Wireless LAN)

Wi-Fi Mode

802.11 b/g

Cost of Loss or Damage

Wi-Fi for the other country $300

Charger, bag: $55 each

Connectable Area
 Check our Service Area
Stand-by Time
about 80 hours
 Working Time
about  14 hours
Charging Time
about 4 hours