What's Pocket WiFi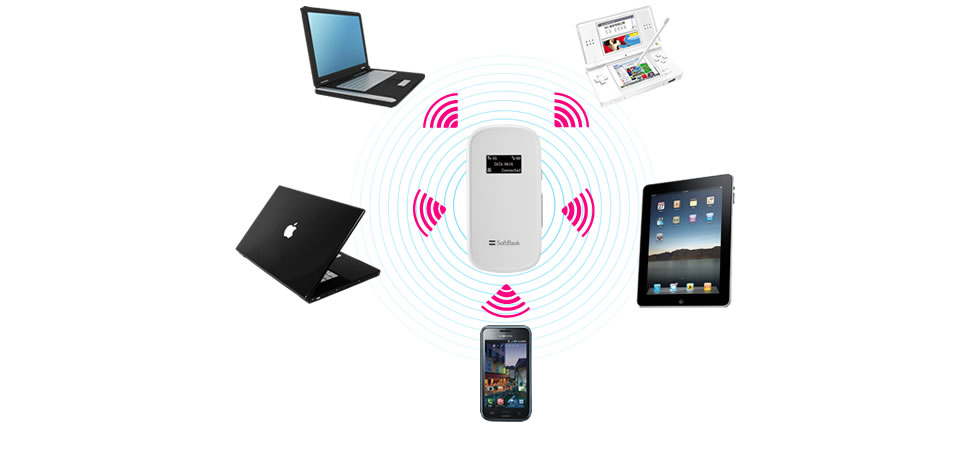 What is the Rental Plan and how does it work?
It is the rental of a service that allows connecting to the internet from your computers, smartphones and tablets.
It is an Unlimited (only in Japan) or limited capacity service allowing access to the internet with a flat rate rental fee.
What is a pocket WiFi Router?
A Pocket WiFi router is a battery power mobile router which enables Wi-Fi-enabled devices to connect to the internet via the mobile network
All our devices are IEEE802.11 compliant.
All our devices support 5-8 WiFi-enabled devices simultaneously
Your computer will need to be configured to access the device on first use.
A WiFi/Cellular device is susceptible to radio and/or electrical interference and as such the quality and speed of connection may vary from location to location and by the number of devices connected at any one time.
Devices for Use in Japan
Devices for Use in the US
Devices for Use in South Korea
Devices for Use in Other Countries